For over 3 decades UCS/Spirit has been committed to the philosophy of manufacturing the highest performing vaulting pole in the world.
Designed and manufactured to be the most durable and consistent vaulting pole on the market, UCS/Spirit poles deliver a smooth and even bend with dynamic energy return which allows vaulters to maximize performance from any technical model.
We use the highest grade aerospace materials and a unique manufacturing process to build the most trusted, dependable, and proven vaulting poles in the world
General Manager and Co-Founder of UCS/Spirit
Steve grew up in Amersham, England. Like anyone with an older sibling, Steve aspired to be like his pole vaulting brother who was 4 years older. Steve's first experience with the vault involved playing in the backyard with a clothes prop and a bamboo crossbar. In the 7th grade, he was able to join his first official team and start competing at meets. The first meet of his career he jumped 6'6" on aluminum poles. Steve continued to progress throughout high school and eventually made the British National Team his senior year. That same year, Steve had the opportunity to compete against the current world record holder in a dual meet against East Germany. Setting a new personal best and junior British national record of 4.71m (15'5 7/16"), Steve won the meet.
He continued his vaulting career at Loughborough University and then competed for a club after college. Steve decided to move to the States after meeting his future wife, Debbie, and pursue a vaulting career. Shortly after arriving in the US he was offered a job at AMF Pacer.
At AMF Pacer based in Carson City, NV, Steve worked alongside Herb Jenks (The inventor of composite vaulting poles) and George Moore (President and CEO of AMF Pacer – founder of Pacer) learning the ins and outs of vaulting pole production and business operations. After several years as General Manager at AMF Pacer, Steve found himself in a difficult position when Pacer was bought out and would be moved to Illinois. Along with Lane Maestretti, Steve partnered with Track and Field Equipment Manufacturer, UCS, to start a new vaulting pole manufacturer, UCS/Spirit.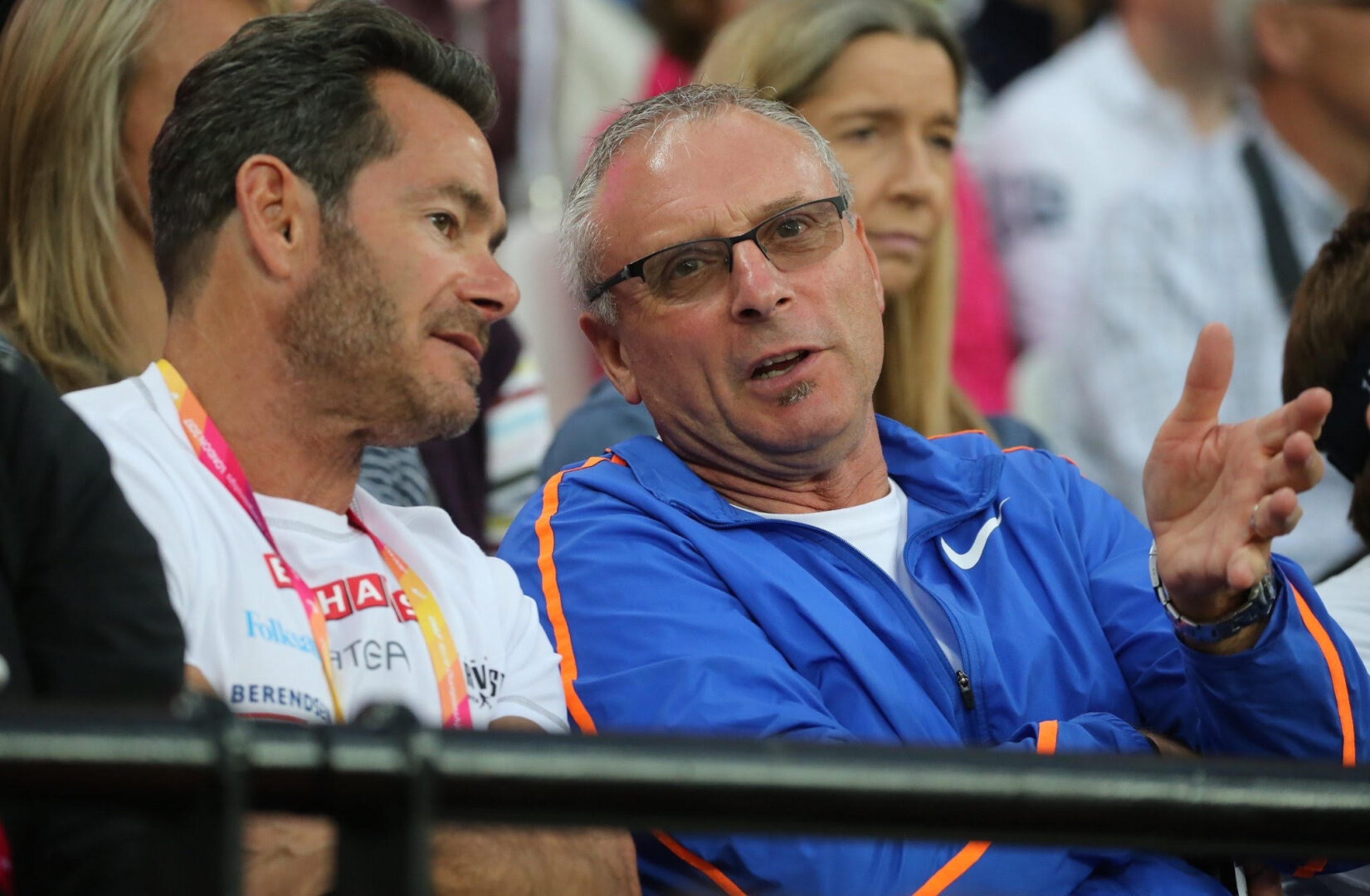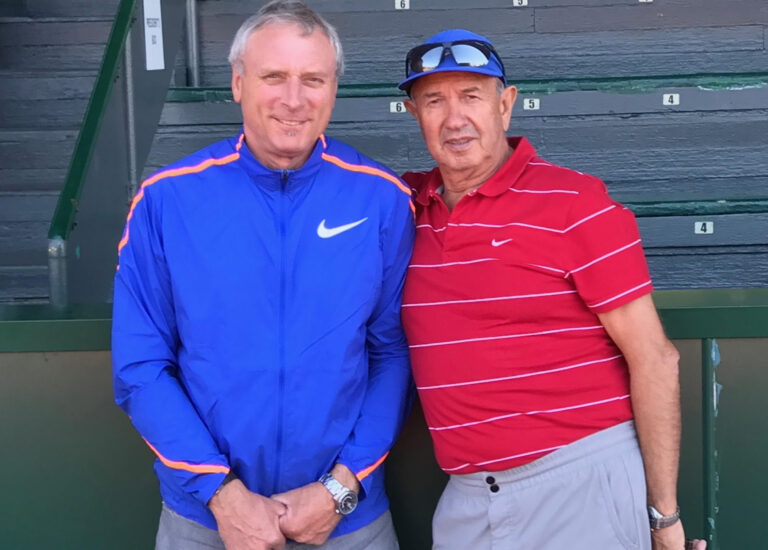 Director of Manufacturing and Co-Founder of UCS/Spirit
Lane Maestretti grew up in a small town in rural, Northern Nevada. His first experience with the pole vault was in fifth grade, when his friend's older brother was pole vaulting and allowed him to try. Instantly hooked, Lane competed in a junior high meet that same year and cleared 7'6" (2.29m) as a 10 year old. He continued to pole vault throughout high school, earning two state titles and a personal record of 15'1"(4.60m).
After High School, Lane went on to compete for the University of Nevada, Reno as a decathlete. Lane earned a runner up finish in the decathlon and two conference titles in the open vault during his time at UNR.   Lane continued to compete after college qualifying for three USA National Teams, two Olympic Trials, in addition to holding  the American Record in the Decathlon Pole Vault at 17'3" (5.29m). Lane's best decathlon was a notable 7891.
In the Summer of 1981, Lane was first introduced to pole vault pole manufacturing when he was offered a summer job by George Moore at AMF Pacer in Carson City, NV. It was there, alongside composites expert, Herb Jenks, and the rest of the Pacer team, that Lane learned the in's and out's of pole production and the sporting goods manufacturing business. By 1984, Lane had become an integral part of the company. When Pacer was sold and moved to Illinois, Lane decided to stay in Nevada; and together with Steve Chappell, and the help of UCS Inc., they founded UCS/Spirit.